Its XMAS week and the office is dead and quiet …..
but for those of us who can't afford to stay home I give you some tunes to crank at your desk….some of these are obscure….some weird but all good and all heavy……
and feel free to dance or bang your head….

The Cult – Rise
Queen – Stone Cold Crazy
(Live London at the Rainbow 1974)
and STILL the best frontman in history…..

AC/DC – Shoot To Thrill
(Live in Donington 1991)

Pantera – Domination
(Live Moscow Monsters of Rock 1991) 
I can't even imagine what playing to 1.6 million people is…..this concert is listed as the 5th biggest of ALL TIME…..
Monsters of Rock concert Moscow in 1991 was attended by 1.6 million people and this was the Soviet Union's first major rock concert. The bands that played were Pantera, AC/DC, The Black Crowes, Metallica and local Russian band name E.S.T. Moreover, I think entry was free of charge. This was occurring at a time when the Soviet Union was on the brink of breaking up, so the atmosphere was politically charged. In the full video, the authorities can be seen suppressing unruly portions of the crowd. It must have surely been a huge first for a lot of people in that time and it would be really interesting to know more from someone who was a part of the audience….oh and 53 people died there so yes this was a crazy ridiculous concert to end all concerts

Foo Fighters – The Pretender

RUSH –
La Villa Strangiato 
(Live 1978)
Rise Against – Savior 
if this doesn't get you going you are officially dead….
Ministry – Just One Fix
just flipping classic…..
Clutch – X-Ray Visions

Queens Of The Stone Age – Go With The Flow

Red Hot Chili Peppers – No Chump Love Sucker (Live 1987)
Metallica – Breadfan 
(Live in Seattle 1989)
Anthrax – Caught In A Mosh
Twisted Sister -Burn In Hell
(Twisted Live 1984)
arguably my favorite song to sing at karaoke….and it rocks….HARD
Van Halen – Loss of Control (Official Video)
VERY OBSCURE…..as in I had no clue this video even existed…so….
White Zombie – Super Charger Heaven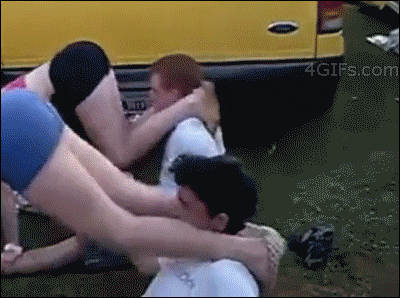 BONUS – 4 videos
Megadeth – Sweating Bullets
CLASSIC….
The Cult – She Sells Sanctuary
Pantera – Cowboys From Hell 
(Live Moscow Monsters of Rock 1991)
Just watch the sheer awesome power of PANTERA….and the fact it is Moscow is just badass
Clutch – Earth Rocker (Live)